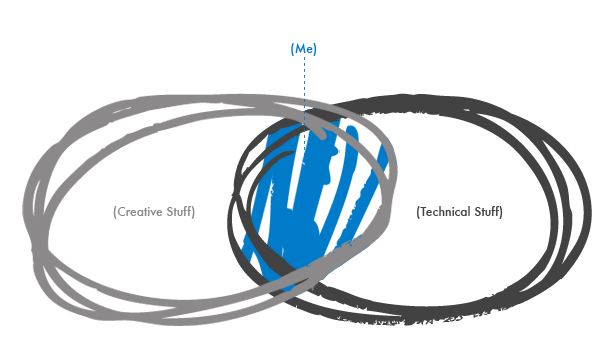 You look like you could use someone who knows both design and development.
(I think I might be able to help you with that. Feel free to browse around and
talk to me
if you agree.)
This guy, over here.
Tim Knap•ton (/'næp tən/)
n. 1. Not what you'd expect. A multifaceted individual focused on the progression of human interconnectedness and expression through usable technology.

I am a 25-year old designer, developer, and strategist. I like to build all aspects of software, and you'd find me just as cozy using Photoshop as I would be with my favorite IDE. Trained by some of the world's foremost HCI experts, I've developed projects across several platforms for globally-recognized firms.

In my free time, I enjoy travel, making music, extreme sports, and reading. I am a connoisseur of teas and like the smell of rain on a hot day.

My Skills
Left-brain Skills
XHTML
CSS
Javascript
PHP
SQL
C++
Java
Right-brain Skills
Interaction Design
Information Architecture
Design Strategy
Rapid Prototyping
Usability Analysis
Visual Design
Education
I graduated in 2010 from Penn State University, after being lucky enough to work with HCI pioneers John Carroll and Mary Beth Rosson. By the time I completed my studies, I had picked up the following degrees:



Major: Information Sciences and Technology (BS, Design and Development Option)
Minor: Information Systems and Statistical Analysis
Major: German Studies (BS, Applied German Option)
Honors/Awards
IST Sophomore Student of the Year (winner)
IST Junior Student of the Year (nominee)
Second place in the 2008 Penn State Idea Pitch Entrepreneurship Competition
First IST international intern
Delta Phi Alpha German Honors Society
The Pennsylvania Governor's School of Excellence
Not failing when I got mono during finals once
Relevant Coursework
IST 210: Organizational Data Structures
IST 230: Language, Logic, & Discrete Mathematics
IST 257: Advanced Web Administration
IST 301: Information & Organizations
IST 311: Object-Oriented Design & Software Applications
IST 331: Organization & Design of Info. Systems: User & System Principles
IST 412: Design of Complex Software Systems
IST 413: Usability Engineering
IST 425: New Venture Creation
IST 426: Invention Commercialization
IST 441: Information Retrieval & Organization
IST 462: Database Modeling & Applications
CAS 100B: Effective Group Speech
ENGL 202C: Technical Writing
Extracurricular Involvements / Internships
2006-07: Research Assistant for the Penn State Computer-Supported Collaboration and Learning (CSCL) Laboratory
2006-08: Member of the IST Professional Expo, FutureForum, and Night of Honors planning committees
Summer 2007: Grenadian Ministry of Education (Grenada, W.I.)
Fall 2007: Study Abroad (Freiburg, Germany)
Summer 2008: Ventura Marketing (Los Angeles, CA)
2008-09: President of Students Organizing the Multiple Arts (SOMA)
Spring 2008: Teaching Intern for IST 331
2009-10: Member of The Asylum concert planning committee
2009-10: Member of the Penn State Longboard Club
Spring 2009: Teaching Intern for IST 413
Summer 2009: AccuWeather Inc. Research & Development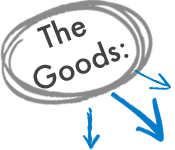 AccuWeather for the Yahoo Widget Engine
AccuWeather Windows 7 Gadget
QuickBooks Online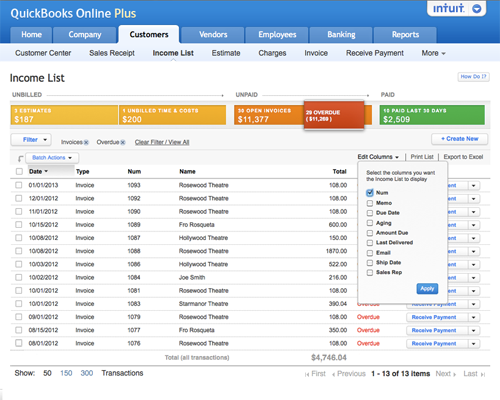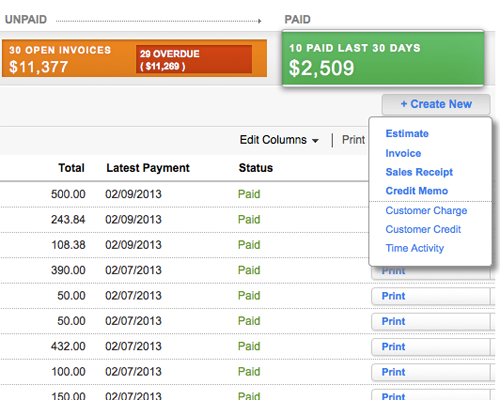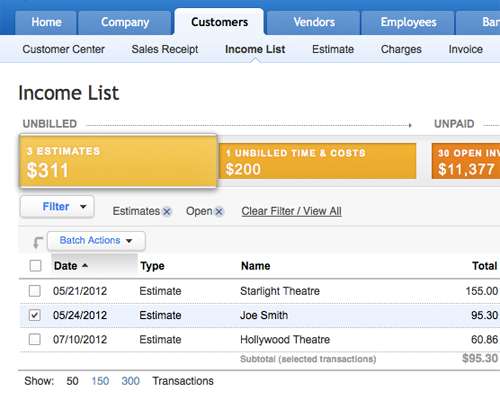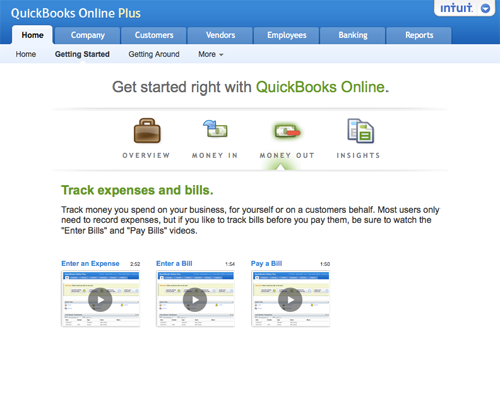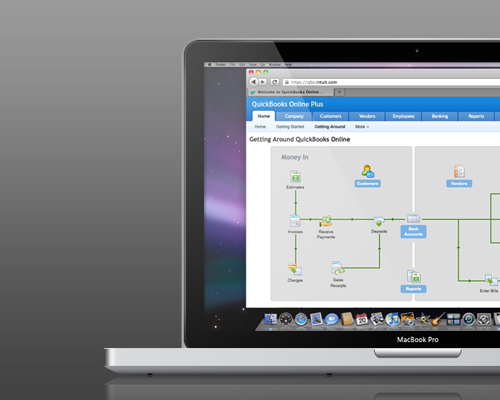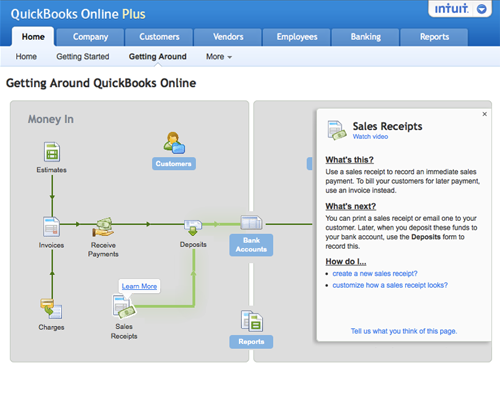 PROJECT CLIENT
Intuit
PROJECT DATE
November 2010 - Present
SKILLS APPLIED



PROJECT DESCRIPTION
Highly critically acclaimed features for the world's premiere cloud-based accounting suite. My contributions save users' time and help them focus on what matters - their businesses.
(About a feature) "It's the best one-screen access to sales transaction data that I've ever seen."
-
Kathy Yakal
, PC Magazine
AccuWeather Cirrus for iPad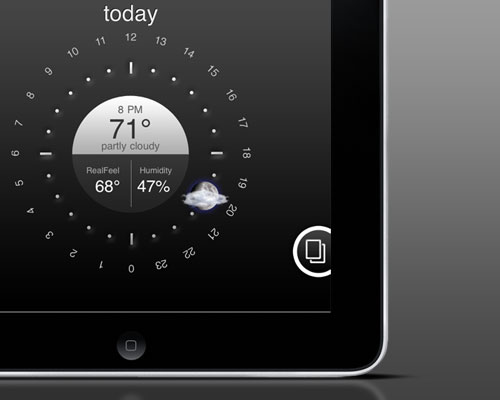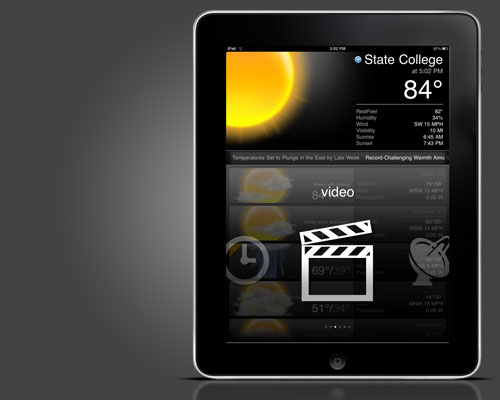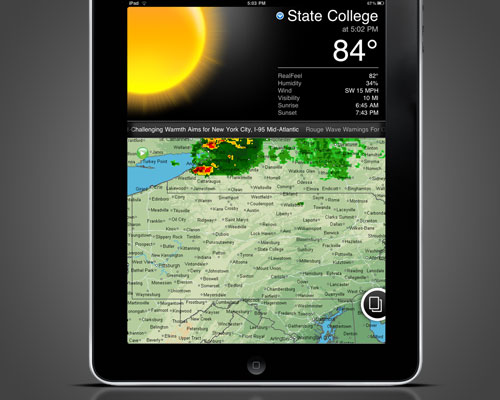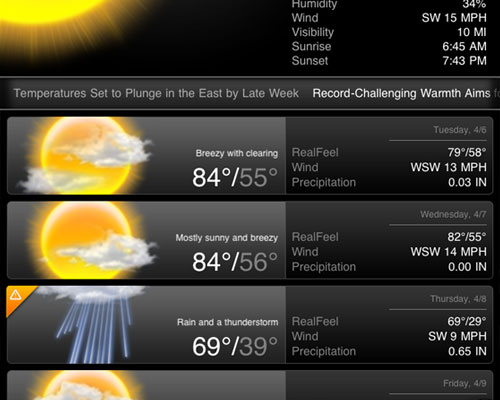 PROJECT CLIENT
AccuWeather, Inc.
PROJECT DATE
March 2010
SKILLS APPLIED

PROJECT DESCRIPTION
The only thing more exciting than working on the newest gadgets is using them to interact with something that's been in your notebook for months.
"The AccuWeather iPad app is so sexy. Try the hourly forecast. The dial interface is brilliant."
-
Alex Payne
, CTO, Simple
AccuWeather on Yahoo! Connected TV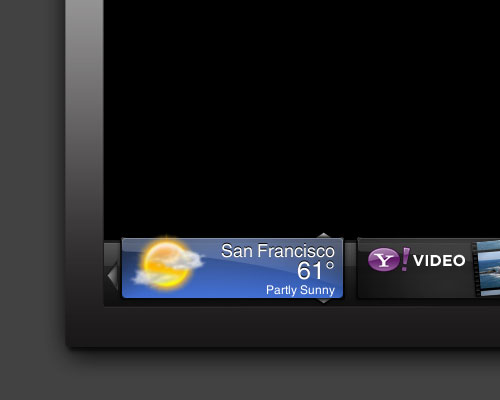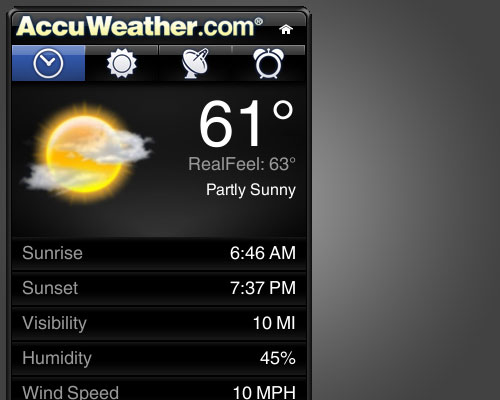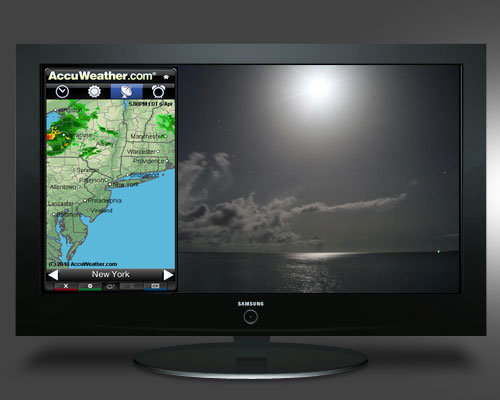 PROJECT CLIENT
AccuWeather, Samsung
PROJECT DATE
March 2010
SKILLS APPLIED


PROJECT DESCRIPTION
Get a detailed weather forecast and radar animations without ever changing the channel! Running on Yahoo's Connected TV platform, this widget can be found installed on some next-generation Samsung TVs, or it can be downloaded on Vizio, LG, and Sony devices.
Judgement Shall Pass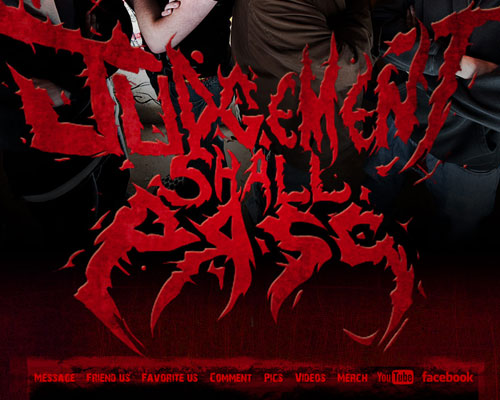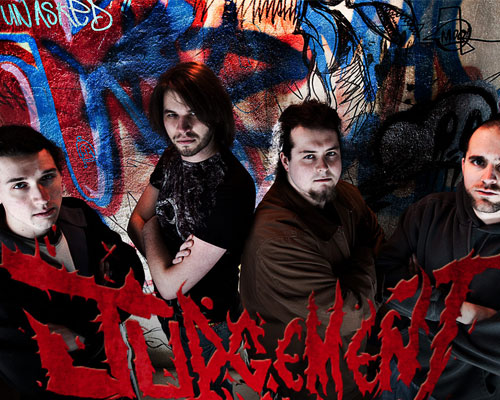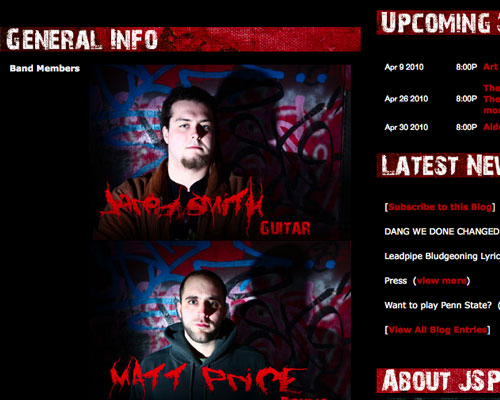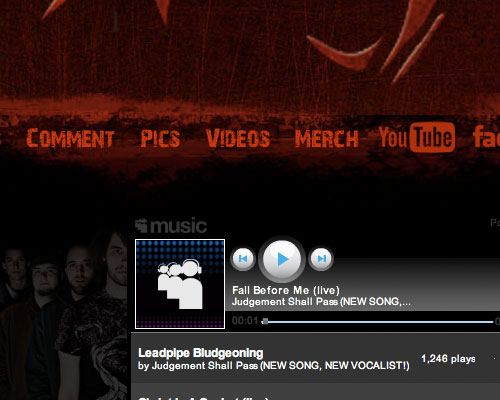 PROJECT CLIENT
Judgement Shall Pass
PROJECT DATE
March 2010
SKILLS APPLIED



PROJECT DESCRIPTION
Am I alone in thinking it was fun to hack the old MySpace layout? It was definitely my favorite part of bringing this page to life. The design built upon the band's existing brand and catered to visitors by making it easy to find various types of media, contact information, and upcoming concerts. By the way, yes, that's me in there!
Windows 7 Gadget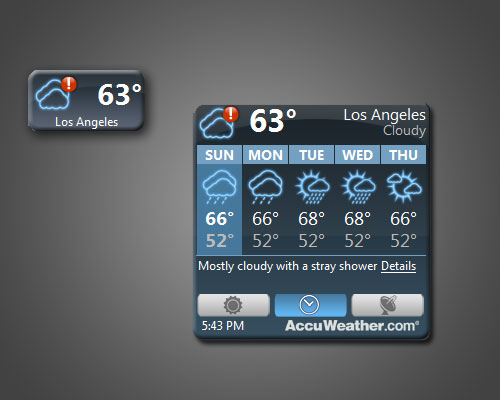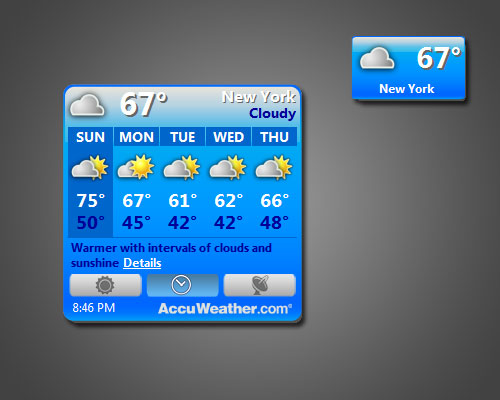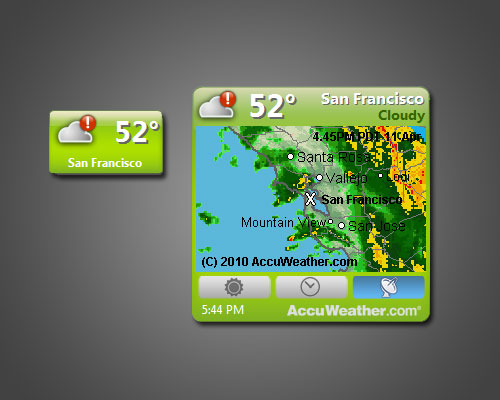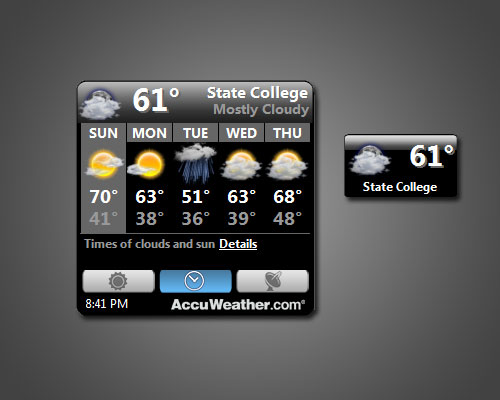 PROJECT CLIENT
AccuWeather
PROJECT DATE
Fall 2009
SKILLS APPLIED



PROJECT DESCRIPTION
AccuWeather's Windows 7 gadget comes in several flavors, including one specifically designed for a line of Dell Inspiron notebooks. It supports multiple sizes, colors, and icon sets, providing a highly-customizable way to get weather forecasts and radar information on your desktop.
TacOps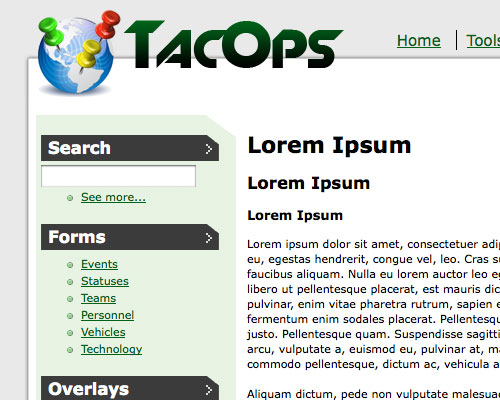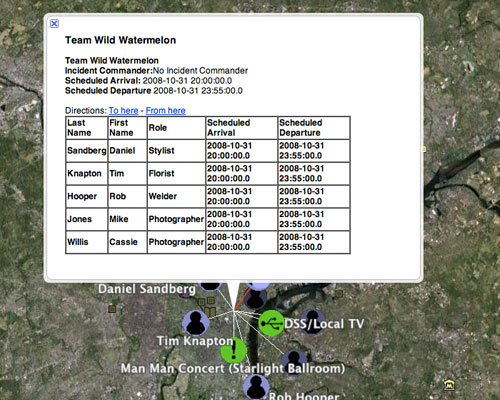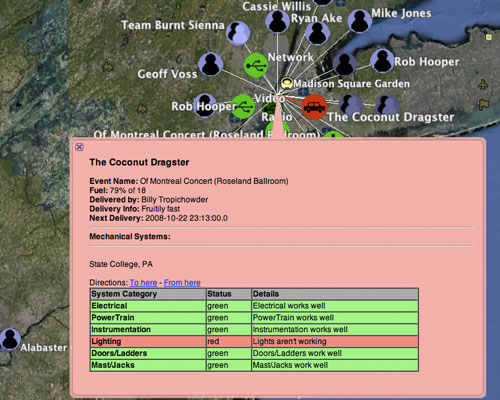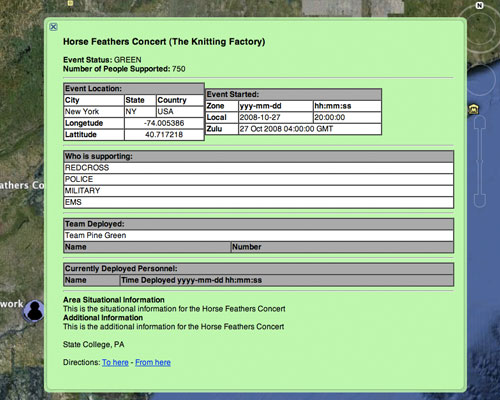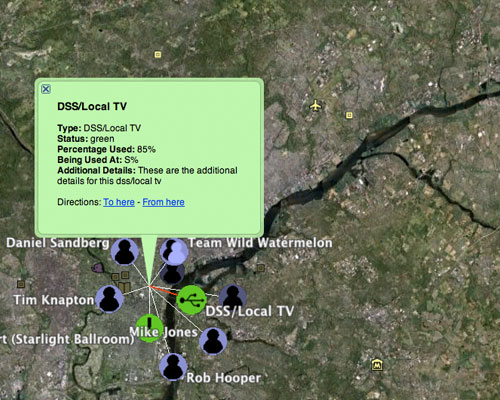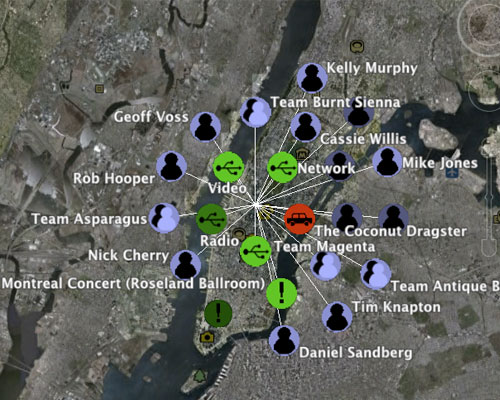 PROJECT CLIENT
Cisco
PROJECT DATE
Fall 2008
SKILLS APPLIED




PROJECT DESCRIPTION
Re-thinking emergency response management, with a strong hypothesis around data visualization. Accessible from anywhere on the globe, TacOps was used to allow responders to upload statistics to emergency personnel, in order to make informed decisions when it mattered most.
PetPlaceStation.com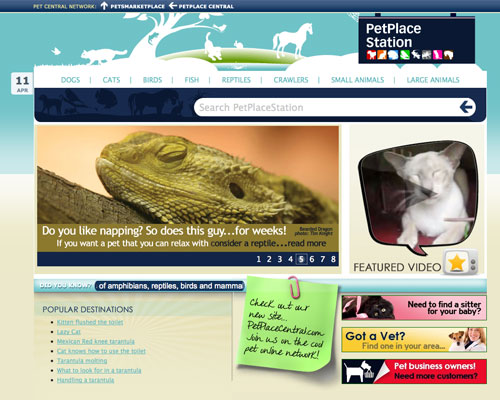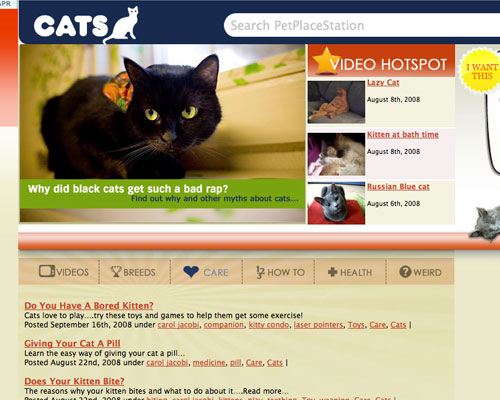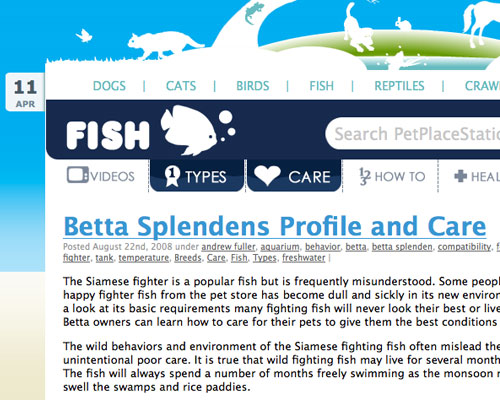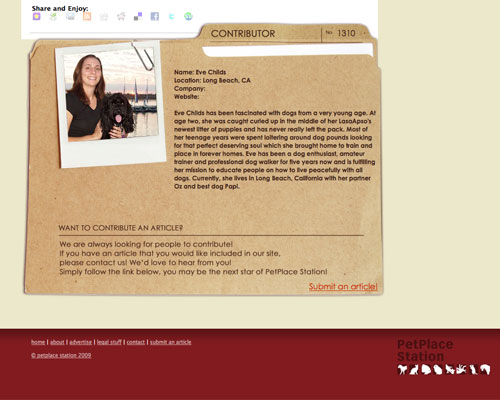 PROJECT CLIENT
ONQ Corporation/Ventura Marketing
PROJECT DATE
Summer 2008
SKILLS APPLIED





PROJECT DESCRIPTION
PetPlaceStation.com is a customized WordPress installation with modules to manage custom landing pages, user-contributions, advertisements, and system metrics. I was the lead developer and UX engineer on the team, working directly with the company's Creative Director and Investors.
IBM BlueHouse (now LotusLive)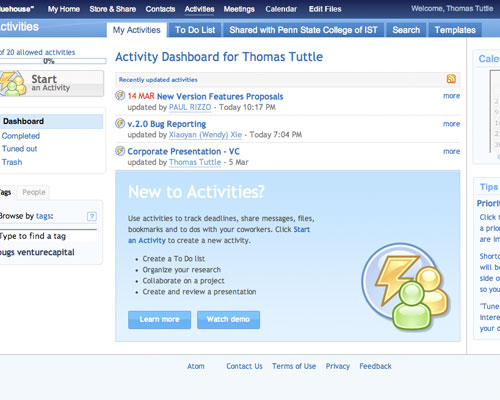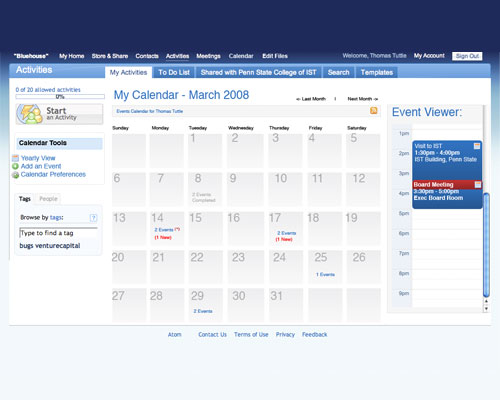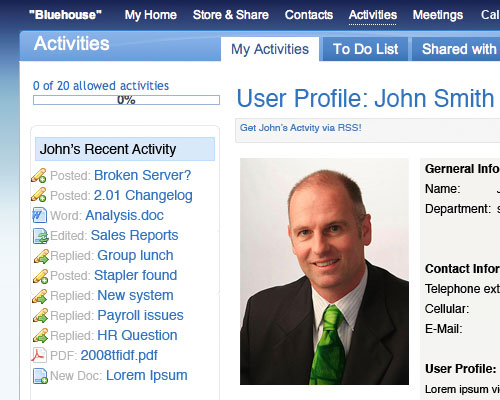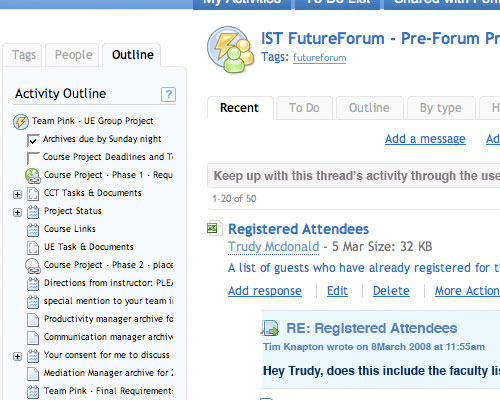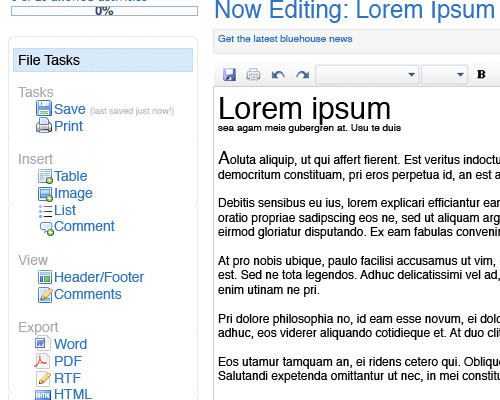 PROJECT CLIENT
IBM
PROJECT DATE
Spring 2008
SKILLS APPLIED



PROJECT DESCRIPTION
IBM contracted my UX class to consult with them during the early stages of their latest collaborative productivity tool. Throughout the semester, my team and I evaluated and addressed its design from end-to-end. Our work, ranked highest in the class, was selected to be discussed with IBM, who have used our input to further evolve their system.
FlossFinder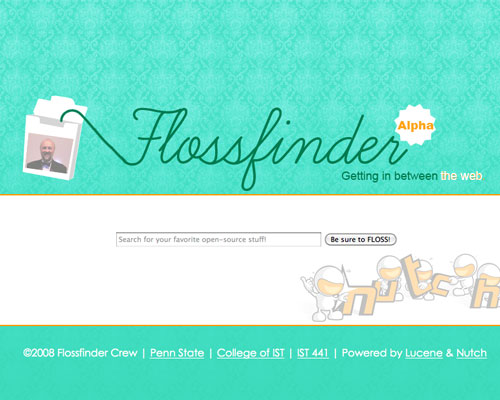 PROJECT CLIENT
Lee Giles
PROJECT DATE
Spring 2008
SKILLS APPLIED



PROJECT DESCRIPTION
FlossFinder was an experiment in making a search engine, geared towards combing through massive amounts of open-source projects across the web. The end result was an overwhelming success, with our engine rivaling Google Custom Search in terms of return size and match accuracy.
Photoblogging Platform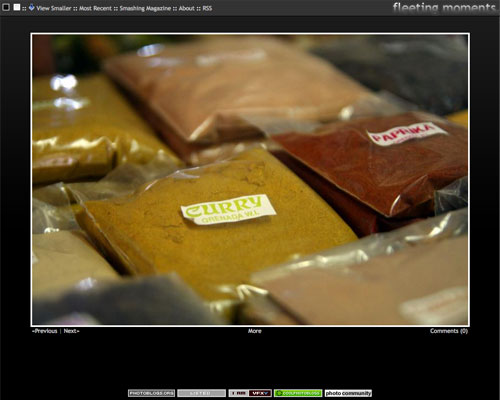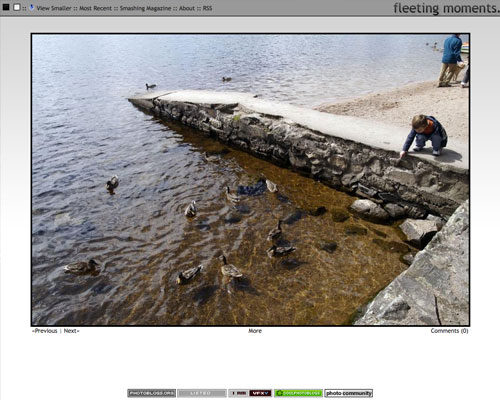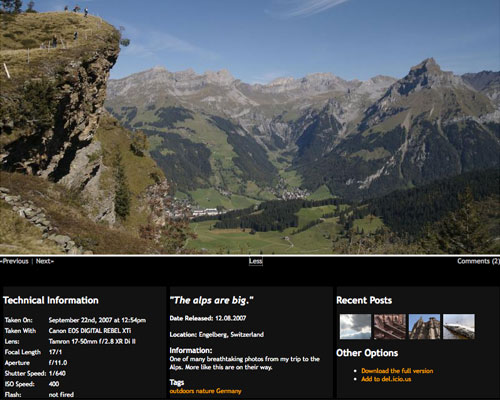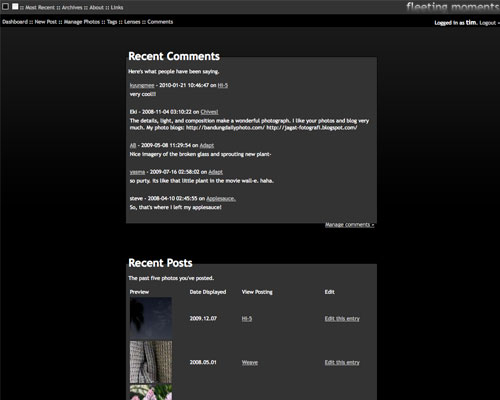 PROJECT CLIENT
Myself
PROJECT DATE
Fall 2008
SKILLS APPLIED





PROJECT DESCRIPTION
During nearly seven months of travel, I spent some free time creating a photoblogging platform to share my adventures with family and friends. The system itself is capable of reading EXIF-data and generating thumbnails. It also indexes photo equipment, locations, tags, comments, and more!
NitWit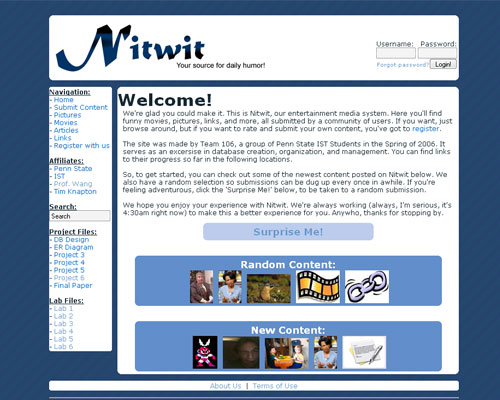 PROJECT CLIENT
James Z. Wang
PROJECT DATE
Spring 2006
SKILLS APPLIED




PROJECT DESCRIPTION
My first major project as a student, NitWit's goal was to provide a site where people could upload and comment on their funny links, videos, images, and text. The site, even though only active for the semester, actually fostered a genuine community of users who interacted with it regularly.